Wishing you the splendid joys and blessings of this holiday season…
Each Healing Gift envelopes you in love… allowing for greater release, clearing, rejuvenating, facilitating healing and restoration on multiple levels.
With Deep Gratitude and Love,

Your Special Holiday Gifts of Love and Healing
Here is your first holiday gift: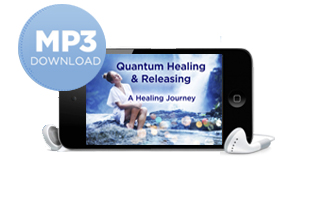 Quantum Deep Healing, Clearing and Release with Mary A. Hall
November 2015 – Mary A. Hall's Quantum Healing Activation
This powerful Quantum Healing is infused with the palpable richness of love and healing energies, all within a powerful group dynamic, that facilitates the healing energies to move deeply within the recesses of your whole being.
Although this group Healing took place at a specific point in time, you will be able to access these love and healing frequencies every time you listen.
You will be held deeply within this love and healing vibration that allows for a deepening of 'remembering' into who you are as love… and who you are, as you are being held in a field of love.
Allow yourself to sink into the energies of being fully supported…
Simply Be… allowing the healing love energy to do the work.
A quickening of release will begin to occur as the unraveling of the things that keep you in your story… begin releasing.
This beautiful, HEALING activating energy has a life of its own, as you listen, it will move into all those areas of your being ready to release…
You will be cradled in a Healing blanket of love energy, wrapping you, supporting you, in a delicate cocoon of love…
Allow yourself to rest in this beautiful energy of love and grace… calling you deeply into the remembering of who YOU ARE as love…
Gift yourself with this Quantum Healing and Love energy, as it beckons you into the canopy of love, as it welcomes you home to YOU… the love you are… Returning to Love.
Here is your second holiday gift: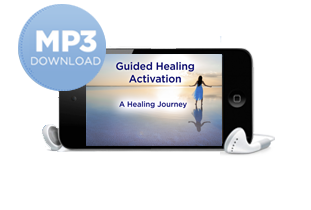 Beautiful Guided Healing Activation with Veronica Runyon
Sept 28th, 2015 – Veronica Runyon's Guided Healing Activation
This beautiful Guided Healing Activation was infused with the new waves of energy coming on to the planet at this time from the solar eclipse and blood moon.
Although this Healing Activation took place at a specific point in time, you are able access these new energies anytime you listen to this audio and you will freshly receive the power and 'newness' that is richly here for you as you listen.
Within this audio, there is a deep activation of healing and clearing that occurs throughout your whole being… on all levels as you deeply settle into the juicy rich energy that is present and focused on you…
All of the energies present act like a tuning fork… where you are guided to breath in the essence of love, peace and joy into your heart, you then activate a clearing within allowing these energies to wash over every aspect of your being…
You will experience a deep activation of the energy and the pure essence of love …. electrifying every aspect of your being as it resonates to this purest of vibrations.
Throughout the entire activation your Soul will be reminded of its true nature… what a precious gift.
Towards the end of the activation something magical happens, a deep healing on the physical level occurs, from the crown of your head to tips of your toes… right down to the DNA … cleansing and rejuvenating every molecule.
You will tap into that part of you that KNOWS, that contains the wisdom of the universe, bringing crystal clear clarity, and guidance for your next perfect solution or step towards your core desires…
You will then offer and extend this beautiful energy to all those you love and care about and allow it to flow out into the world… creating a ripple effect of love across the planet.
This is a magical healing experience to gift yourself with as you settle in and receive all that is here for you… Enjoy!
More Gifts of Love and Healing