Congratulations!!
You have 3 Purchased Sessions!

You are on your way to receiving the support and breakthrough you desire.
You will receive an email from me shortly with all the details
to get you started.
PLEASE NOTE:
*** Your Credit Card statement will show the charge coming from INNER-ACTIVE ***
Also to get you started in the energy of POSSIBLITY and FLOW is one of my favorite Silent ENERGY Audios
~ Golden Silence – All Is Possible ~
Click on the Download button below to access YOUR free
MP3 Silent ENERGY gift.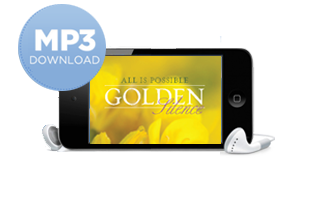 Click on the link below with your mouse and you will be automatically taken to a download site where you can click on the download button (regular/left click) and save the file in a chosen folder on your computer's hard drive. This is an Mp3 file so you can listen to it on iTunes, Media Play, RealPlayer or on your iPod/mp3 player.

This unique, COMPLETELY SILENT healing audio is imbued with silent healing abundance energies and 'all is possible' healing frequencies. It is also infused with special healing energies from Mary's H.E.A.R.T (Heart Energy Activation, Resonance Technique), which you can feel as soon as you play the audio.
Thank you for your commitment to your ongoing well-being and abundance and in creating your best life!
Blessings,

Mary A. Hall