Congratulations and Welcome to your Private
~ MIRACLE MATRIX – ADVANCED LEVEL 4 – MENTORING PROGRAM PAGE ~

Please BOOKMARK this page and return for LIVE CALLS
YOUR PRIVATE AUDIO & WEBCAST DOWNLOAD PAGE
Welcome to the Webcast AND Replay/Download Page for all the powerful healing and coaching you are going to experience through Mary's remarkable programs.
~ Please Note: ALWAYS REFRESH this page before each CALL ~
(PLEASE BOOKMARK THIS PAGE)
 YOUR LIVE CALL ACCESS
Dial-in Access Details:
Phone Number: (949) 333-4822
Pin Code: 770647#
Below Link To Access Local & International Phone Numbers:
http://instantteleseminar.com/local/

Full List of Dial in Numbers: http://InstantTeleseminar.com/Local/
Skype Users: To participate, you can connect to the calls by clicking the "Join Now" button and entering the conference ID, or you can connect manually by following the instructions for Mac or PC. For instructions, CLICK HERE!
For help or support:
 YOUR LIVE CALL ACCESS

HERE ARE YOUR ADVANCED LEVEL 4 – PROGRAM DATES: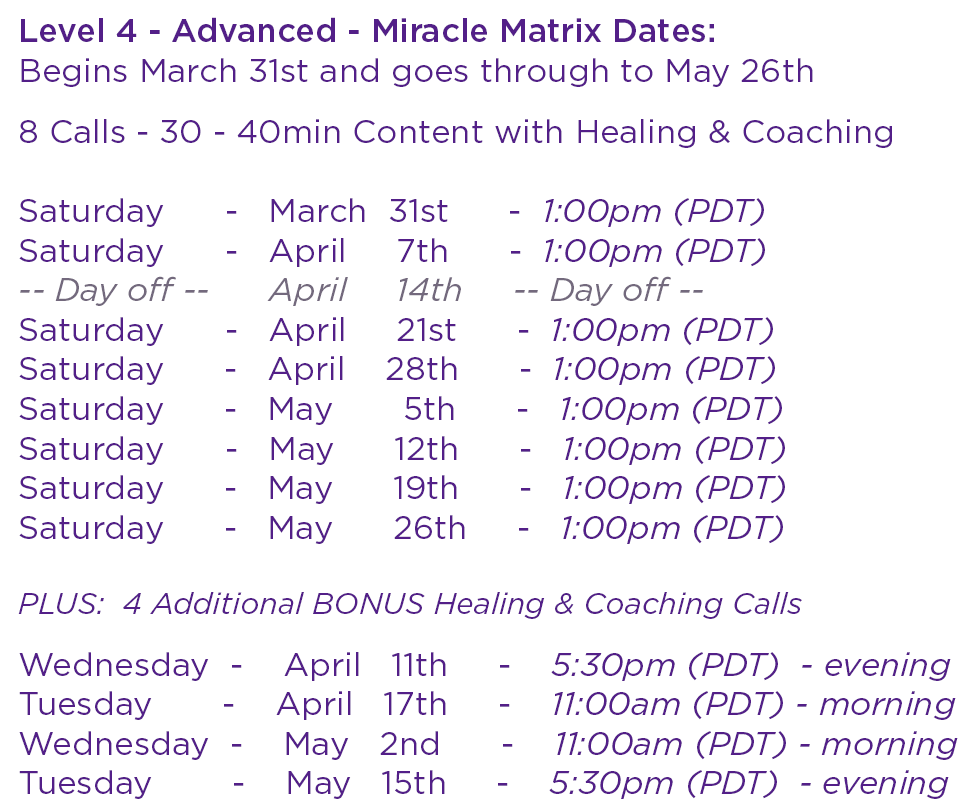 A Brief Outline
The Advanced Level 4 – Miracle Matrix weekly Coaching calls and LIVE Healing & Coaching  begins March 31st 2018 and goes to May 26th 2018. Program dates and times can be seen above. Replays and Downloads will be available once the live calls are complete.
Know that the Quantum Healing Energies, and Love-infused energy transmissions have started as soon as you said YES and signed up – just sit back and receive the remote love frequencies and energy healings.
Look for your WELCOME email from ~ Mary A. Hall | InnerActive ~ and make sure you whitelist mary@maryahall.com to receive all emails and updates pertaining to the LIVE Healing Calls.
Click on Image below to download Your Miracle Matrix – 8 Power-Zones document: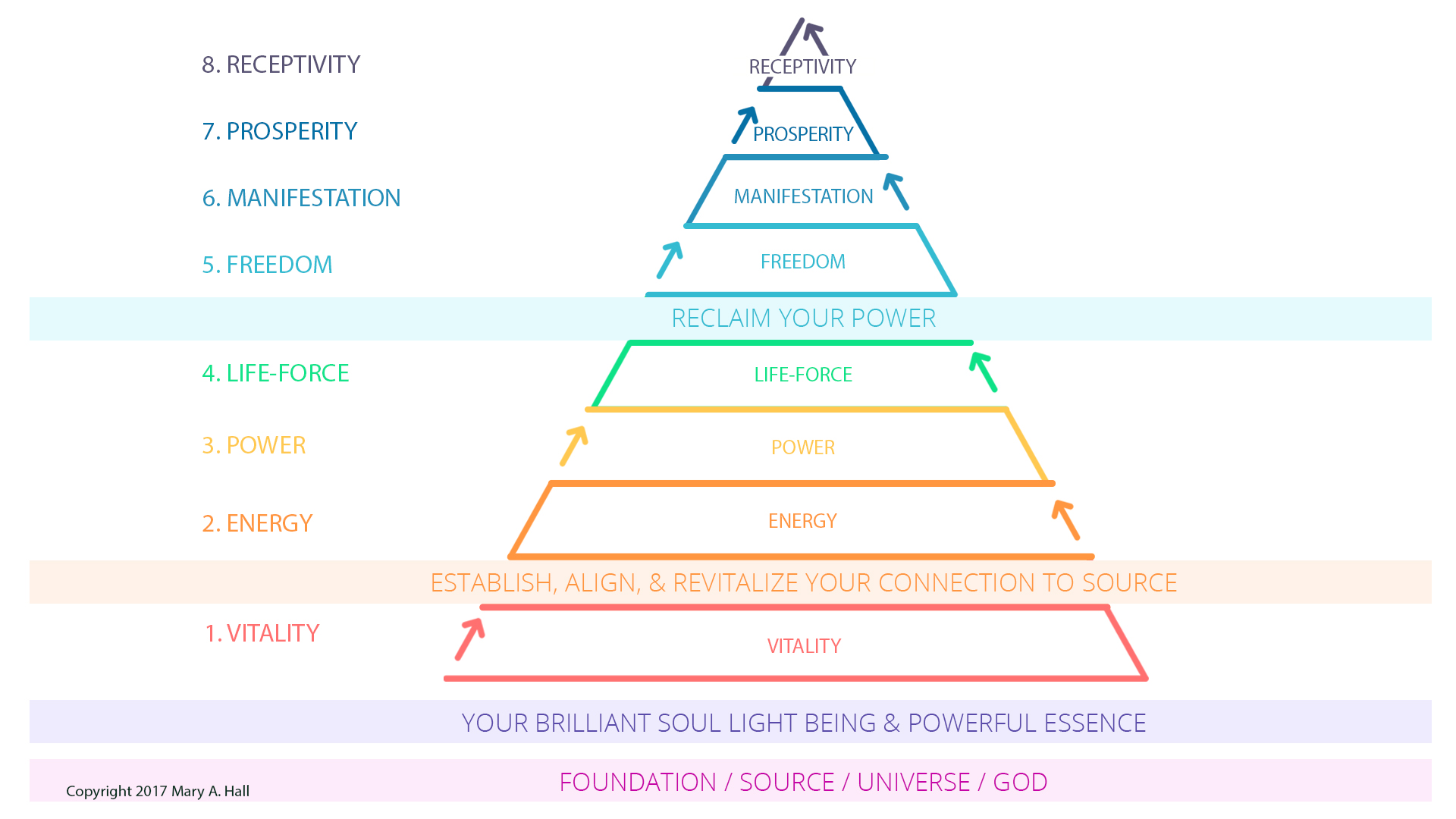 Your Miracle Matrix and Your 8 Power-Zones 


HERE IS YOUR 1st ORIGINAL MIRACLE MATRIX PROGRAM
**  BELOW IS YOUR ORIGINAL MIRACLE MATRIX CONTENT **

Original Program

**  Your Introduction Calls  **
3 Powerful Audios Below to Get You Started:






Your Miracle Matrix  Program
Your 12 Modules:
 — Our Final Call – Module 12 — PowerZone # 8 —

Your 6 Live Healing & Coaching Calls
Replay ~ 1st Healing & Coaching Call:
Replay ~ 2nd Healing & Coaching Call:
Replay ~ 3rd Healing & Coaching Call:
Replay ~ 4th Healing & Coaching Call:
 Replay ~ 5th Healing & Coaching Call:
 Replay ~ 6th Healing & Coaching Call:

*********************************************
SPECIAL CALL that we Explored Next Level Options to Continue
– Replay Available –
Aug 15th 2017
********************************************
Your Special Bonus Area
**  BONUS AREA BELOW **
---