---
The Special 2-Hour Healing Interview with… 
Lukaijah – Healer, Voice Liberator, Coach &  Musician

Special Option to Purchase this 2-hour healing call for just $22
---
CLICK HERE TO PURCHASE Mp3 DOWNLOAD Version:

Many have emailed me directly to ask for the opportunity to purchase the download to continue and relisten to the deep and meaningful healings, activations and attunements that Lukaijah lead us on in this amazing 2hr call.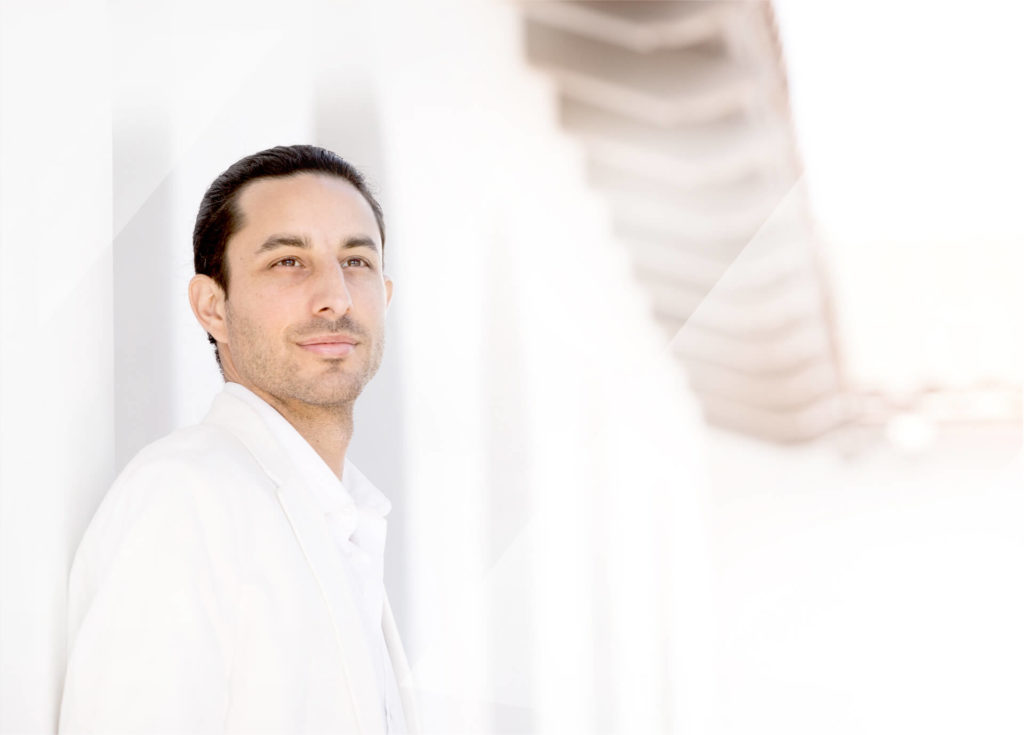 LUKAIJAH …
Took us on a LIVE Voice Activation healing journey to awaken our authentic voice…
---
NOTE: Event is over… 
Saturday – April 27th 2019 – 11:00am (PDT)
During the call we experience …
How your VOICE carries your authentic power for good.
Your truest VOICE and keys to unlock it's strength and power.
Common obstacles to your empowered voice expression.
Powerful Healing and Guided Processes to Activate Your Authentic Voice
 MORE… get ready to experience the joy of your authentic VOICE
Lukaijah' healing and activations were powerful …
Event is over… 
Countdown Timer:
The REPLAY has ended – Expired – May 3rd
---
---
---
You still have time to PURCHASE Mp3 DOWNLOAD Version for $22:

Many have emailed me directly to ask for the opportunity to purchase the download to continue and relisten to the deep and meaningful healings, activations and attunements that Lukaijah lead us on in this amazing 2hr call.

Here is a small RECAP:
Holy Moly… Today's call with Lukaijah was off the charts amazing.
We were all blow away! I had many moments of tears for the beautiful healing energies present.
This powerful HEALING voice activation and attunement was deeply liberating and deeply moving for all of us… as we each stepped into our truest essence and connection to the heart and soul of our authentic voice!
Here are just a few of the comments that we received during the call today:
"Lukaijah, thank you so much for this heart and soul touching experience! It was all and more I could wish for. My heart feels so grateful! Thank you Mary for organizing this. I am so grateful!"
"Thank you, thank you Mary, for organizing this amazing experience! Thank you to Lukaijah for this amazing process of reclaiming my true voice! I am so grateful."
"Lukaijah, I feel like you are the connection to us for the voice of ancestors, connecting to let our warrior woman voices let loose to aid not only ourselves and our communities but all humanity."
"Wow. That was amazing. Thank you sooooo much!!! "
"I am ready to trust myself to step forward… how beautiful thank you… finally I can start trusting who I am. Thank You Thank You Thank You … And So It Is. Feeling extraordinarily Grateful"
"Thank You!!!! So wonderful!!!"
"Oh my god! that was so amazing, I chose to heal the many moments when I was a child. The process was really incredibly powerful. Thank you thank you so much both!"
"Thank you, thank you, thank you, for allowing us this amazing opportunity to reclaim our voice, and power. Heartfelt Blessings"
"Sacred" is the word! Thank you so much! Wow! So beautiful and powerful! And So It Is."
"Thank you! Thank you! Thank you! Mary and Lukaijah! Thank you all those who made it possible for us to receive this! So grateful!!!"
---
---
What others are sharing about Lukaijah…
---
"Lukaijah creates a wonderful and powerful space for healing. I deeply appreciate his intuitive guidance and awareness of energy. I felt the shift and transformation of SO many layers, removing blockages and freeing up space to invite the divine sacred union in."

Sarah Lavonture – Encinitas, CA

"You are a fabulous teacher, guide, facilitator Lukaijah!  So tuned in…I was one of those sensitive ones who really felt the shift…tears and laughter and gooseflesh!  You even spoke my personal vision of what I'm calling in exactly… I thank you so much for bringing this through so generously, just at the time when I need it most and probably therefore most ready to create this transformation in my reality!"

Xochi Raye – Ashland, OR

"My sessions with Lukaijah have been profoundly life changing. As a healer and coach myself, I can say with confidence that Lukaijah is a master. He has mastered a prolific connection to his source within, which he generously radiates in his sessions to enhance the power and potency of the clearings and transmissions. Every time I have worked with Lukaijah, I am overwhelmed with gratitude and joy for the positive transformations that occur in the following days and weeks after each session. Lukaijah truly makes the world a better place by sharing his gifts and extremely high level skills. "

Lindsay Briner – San Francisco, CA

"Lukaijah's healing techniques are powerful and profoundly effective. He has an incredibly accurate intuition and sense of timing. It is wonderful to experience a powerful and compassionate facilitator of divine healing working to re-align people with Source. He guided me through my process in such a way that even looking into the face of my darkest shadows with his guidance, was a thing of beauty. He assisted me to integrate lessons from many experiences and I came out of the session transformed."

Ana Mannor – Sebastopol, CA
---
---
And there is an opportunity to continue with Lukaijah to do a deep dive to heal and unlock your voice even more…
---
.

~ BY SPECIAL INVITATION ONLY ~
• To Join Lukaijah's Program •
Deep dive journey to awaken your authentic voice
To join Lukaijah for an even more INTIMATE group experience.
Imagine, after just 3 weeks… being fully empowered and alive having access to your strength and the authentic power of your legendary VOICE.
Healing and clearing the blocks that have kept you small and unable to stand in your power. Watch as your beautiful soul emerges powerful with new insights and flow and strength ready to step into your life.
Special Coupon Code for full-pay of $100 off :    MaryHall

More testimonials…
I am so grateful to Lukaijah for helping me to remember who I really am. His gentle nature and generous spirit made this process of releasing and reclaiming so easy and enjoyable. All I had to do was say yes."

Christina  – Los Angeles, CA

"There are no words that can truly express my gratitude and the level of authenticity and mastery Lukaijah provides through his profound healing.  I am eternally grateful for the opportunity to have been able to work with Lukaijah."

Evangeline  – San Diego, CA
---
More testimonials…
"I have traveled the world working with many different healers and coaches, and I have to say that Lukaijah is a special one. My most recent session with him has been a game changer. I now know what inner wholeness truly means. With so much tenderness and fierce clarity Lukaijah guided me through the process of experiencing the Sacred Union inside of myself. And from this I feel fulfilled and met in a way I have been longing for, for what feels like lifetimes.  And I can already feel the rippling effect of it out into my life in the here and now. I am so grateful and I look forward to the continuation of this journey. Lukaijah holds a very special key for these times."

Naia Graham

"I feel infinitely grateful for this healing work… this is the work my life has been leading up to.  Going through this process is the most important thing I can do right now. Thank you!!!!"

Nora Chen
Remember to USE Your Special Coupon Code for full-pay of $100 off :    MaryHall
---
About the interviewer Mary A. Hall

Mary A. Hall is a renowned Healer, Coach, Author and Speaker. Her system for guiding others to connect to their Heart and Divine Essence has launched her into becoming one of the most celebrated and profound Healers in the industry.
At the heart of Mary's work is her ability to see you for who you really are – and identify the conscious and subconscious decisions and patterns that brought you to this moment.
Mary has many tools at hand to coach you energetically, cognitively and physically into the open flow of life, where well-being and abundance abound.
As a master in several modalities of healing, and an Abundance Life Coach, she can guide you to clear release.
Her remarkable ability to quickly hone in on subtle energies and core issues allows her to gently and precisely guide you to transform blocks.
And she'll help you create new energetic imprints that allow you to resonate with, move into, and live from a new place of flow and financial well being.
This new energetic signature of prosperity becomes a higher resonating attribute within you, enabling you to open up to a life of more abundance and ease.
Under her guidance, you create a freer, more joyful life while progressing toward your desired goals.
"I am so grateful for everything I have learned with Mary in her amazing programs. The awareness around unhooking the concept of self sacrifice and debts of IOU's has been HUGE for me. I had no idea how that I was secretly controlling. I will continue to re-listen to all the calls in this program. I thank you from the bottom of my opening, ascending heart for this program." ~  S
---
Medical Disclaimer:
The information provided through InnerActive & Mary A. Hall is not offered as medical advice and should not be considered medical advice. Nothing contained on this page or during this series is intended to be used for medical diagnosis or treatment, and is not intended to replace a one-on-one relationship with a qualified health care professional. Always seek the advice of a physician or other qualified health care professional regarding any mental or physical health condition or treatment.