So… Is this you…You know it's your time to experience the real potential that resides within you.
You are ready to say YES to connecting to your miracle activating matrix and receive true, loving, divine support.
You've been wanting to 'uplevel' your game but just weren't sure how…
You are ready to activate and see clearly what's possible… and take the steps needed to create YOUR miracle matrix.
You're ready for a mentor/coach/healer to tap into you and your own unique potential to truly guide you in your magnificence and help you finally create miracles you know are here for you.

Master intuitive coach and healer Mary A. Hall
is here to see, embrace, intuitively guide, and profoundly support you in love, abundance, miracles and healing…
Dear Seeker,
I have been on a pathway for more than a decade to reverse engineer the divine matrix of abundance.
Recently I've made some breakthrough discoveries…
And I'm supper excited to share them with you.
Some of you reading these words have taken my abundance programs and unraveled some of the seeming mysteries of prosperity.
I've been privileged to play with thousands to discover miracles through my "Quantum Abundance" programs, and thousands more were transformed with my "Quantum Love Octave" courses, and my "Soul Aligned Abundance Series."
Then so many more souls experienced profound healing in my "Return To Love Healing Fest."
All those programs created true transformation…
AND all of those teachings, processes, healings and session work, plus the thousands of hours of research I have dedicated to finding the true key to abundance…
Has led me to the most amazing unearthing's of truth.
And is truly what's next for you.
So, the mystery is officially solved….
I have discovered what to do that consistently creates a specific Miracle Matrix of love, money, abundance, financial freedom, wholeness, health and more, for you and your family.
And it is not only a matrix of financial abundance, but one of health, wellness, vitality and a sense of real palpable feel-good freedom.
I think it's time to Activate YOUR Miracle Matrix, don't you?
I am THRILLED to support you in my brand new program delivering a quantum leap in love, abundance and healing.


Activate, Cultivate & Grow Your Own
Miracle Matrix (M2) Advanced Abundance,
Love & Prosperity Mentorship Program
Have you ever felt like there was an invisible obstacle that you just couldn't navigate past that prevented you from achieving your desires?
And the desires themselves seemed to be the actual source of more stress, anxiety and suffering?
There's something important you may not know about… what is creating seeming blocks to love, money and financial freedom.
I have created this program specifically so that you will come to understand the hidden reasons why we are actually blocking the things we want to experience in our lives.
And the REALLY good news is it's not your fault, and during our time together you will permanently change!
This is because together, YOU will be mentored to activate, cultivate and grow the foundational miracle zones necessary to construct YOUR very own miracle matrix.
Miracle Zones that together activate your Miracle Matrix:
Resonance Zone
Creation Zone
Energy Portal Zone
Abundance Zone
Debt-Free Zone
Receptivity Zone
Vitality Zone
Divine Trust Zone
Reconciliation Zone
Compassion Zone
plus many more…
Through this in-depth never before offered mentoring program you will systematically align to and create your own unique miracle matrix, opening to more love, money and abundance like never before.
You will know clearly which miracle producing zones you have already fully activated and which zones are missing, and what to do to add them to turn-on your miracle matrix.
This is a zone of miracles that now lays the foundation-matrix for a sustainable, lasting abundant living.
I will be right there with you, at each step.
My hand will be on your virtual back for this online program as you turn around the challenges that arise in your life.
I'll help sustain you as you build your solid impenetrable money-transforming Miracle Matrix supporting your day-to-day life of prosperity.
This is a culmination of my life's work as a healer and "abundance coach."
I have tears in my eyes as I write this and feel into who you are moving into.
I sense you as you move into confidence knowing EXACTLY what to do in any given moment in your life to change your circumstance into flow, relief and peace… finally.
My heart is full in this moment as I invite you into your brilliance your genius, you true soul-centered quantum abundance and prosperity….
Your Miracle Matrix!
Your Miracle Matrix
Abundance & Prosperity
Mentorship Program Includes…

1) Your 8 Rules of Manifestation
There are mostly two main schools of thought…
One that centers on connecting to your inner power of Beingness, while the other centers on your creative power and focus for Manifesting.
The real key is to understand that both aspects are deeply important and yet both miss a very important element that ignites everything.
I'm about to show you this key missing ingredient in manifestation.
In fact I've been guided to share 8 Rules of Manifestation that take you to grace and ease in the creative process.
Your about to receive 8 refined and succinct Manifestation Miracle Matrix Rules that when applied create a quantum shift in your perceptions, capabilities and receiving.
Get ready to unlock the mysteries of creating your very own miracle creation zone so you can have a life that you've envisioned, thriving in life and wellbeing.
By living in these rules your will systematically build your foundation for miracles to emerge…
And understand how to activate your creation-manifesting power.

2) Diving In To Your Miracle Matrix Zones
My research has uncovered the true quantum "ah ha" moment of my teachings about love, abundance and money.
I have discovered a set of miracle producing "zones" that when activated and ignited, in a certain order, create true miracles over and over.
I've discovered that the way we think manifestation works is actually backwards.
And it's why it's often felt like a hit or miss or seems like it hasn't really worked fully for so many.
When you start to simply see these zones and how they work to support you completely… you will understand why you were stuck.
And you will never be able to go back to that old state of lack, once you have it… you're in the miracle zone.

3) Turn On Your 5 Power Sources
You will also be shown how to turn on 4 distinct sources of your power.
Just one of these power sources activates your true-north directional field, to access your personal manifestation compass that leads you to your miracle zone.
You'll understand the power of love not just as love, but as a tool that can now transform everything at the molecular level.
This is the truth formula that will allow you to find your equilibrium for lasting change.
Imagine constantly receiving clarity of direction for your next best steps…
And activating your energy portal of personal power?
With your power sources in mind you will know beyond a shadow of a doubt, what your unique miracle producing activities are, and how to successfully move forward with these important action steps.
You will be empowered to now orchestrate your very own custom designed miracle zone actions steps to exponentially grow and expand your miracle-attraction matrix.

4) Embracing Your Soul Teachers
For True Abundance
Each of us carry a distinct path — our soul's path — it's unfolding and remembrance of our truest nature as love and light.
The thing is we don't often know our own soul's path until it is uncovered and revealed in our life experiences.
We all are being lead back through our life experiences to the remembrance of our soul's light brilliance and existence in pure love.
Along the path teachers impact our experiences that in turn lead us back to remembering.
Accessing the true wisdom from these life teachers unshackles the chains of lack and limitation, freeing us to access our power, and in that prosperity.
All of our divine teachers create catalytic moments that push us into searching, seeking and remembering…
These teachers are often the source of the revelation of the truth of who we really are… that then allows us to embrace our true divinity that we always have been.
You are about to know in the depths of your soul to release any story that may have held back the flow of abundance.

5) Using Your Chakras As
A Source Of Abundance & Flow
Understand the 7 chakras and how to activate their potent-power for real lasting change.
Get real clarity on how each chakra is activated and the power source it provides us.
Imagine being fully mentored to understand your chakras for creation… and it is not what you think.
Discover the full reason why we are often stuck in creating our future, as a recreation of our past… and how to shift it all.
You will receive powerful awareness in accessing the real power of your chakras to heal and release old emotional patterns.
Once you understand the power-influence of each chakra… your heart and soul will move into a fuller expression within your physical body, activating the dynamics of the physical bodies innate healing, which will greater align the chakras as a potent source of health.

Three Months of Weekly, Manifestation,
Miracle Matrix Mentoring…
This materials and the healings you are about to receive are so profound and potent that I have laid out a 3-month plan to deliver it all to you.
My seminal work is clearly laid out in an easy to digest, step-by-step way so that by the end of our time together life will be different in grand and subtle ways.
In our time together your will have clear access to uncovering all YOUR very own Miracle Matrix Zones and how they work together synchronisticly to create the miracle matrix.
For example in just one mentoring and healing call together, you will gain access to the one pivotal thing that can turn it all around and open the flood gates to a miraculous life.
And that's just ONE CALL!
You'll receive the exact configuration of all the components needed to put you in the miracle zone and watch health, wholeness and vibrancy open up.
You'll be able to create a true practice of attuning to and igniting your personal miracle matrix frequencies to a renew relationship into the miracle zone of love and wholeness.
You're about to understand the miracle matrix of the abundance frequency and all the key components to deeply activate and cultivate it in your life.
Then feel yourself awash with the blessings and juicy adventure of being able to connect deeply to your miracle zones for lasting satisfaction and harmony in your life and relationships.

What you will receive:
YOU will receive Advanced Abundance Mentorship that will guide you to activate all your miracle producing zones.
You will have receive 3 Months of in-depth guidance to understand all that you need to create your very own Miracle Matrix.
You will have weekly, LIVE coaching calls that will systematically build the clarity you need to access and build your miracle foundation.
Ongoing Daily Quantum Healing Energies, and Love-infused energy transmissions
You will receive all audio recordings for easy replay and download access.
PLUS: 2 Live – per month – Healing & Coaching Calls to help you hone in on and fine-tuning your very own foundational miracle zones.
Mentorship to guide you to activate YOUR own Miracle Matrix that you can utilized the rest of your life

So Are You Ready To Gain Access
To YOUR Miracle Zones…
Are you ready to connect deeply to your soul and live a vibrantly, abundant life…
Are you ready to release the beliefs that kept you trapped in the illusion of pain, shame, guilt, fear and revenge…
Are you ready to liberate your mind and liberate your soul…
Are you ready to soar to new heights that you never thought possible before…
Are you ready to receive the wisdom of a master intuitive coach and healer who can truly support us in what's next, and help us maintain that advanced level of consciousness into the next phase of our life.
Here is where true possibilities emerge.
Say YES to creating YOUR Miracle Matrix….
Join us in this brand new, never before offered, advanced
abundance, miracle matrix mentoring program,
to turn-on and activate your miracle matrix.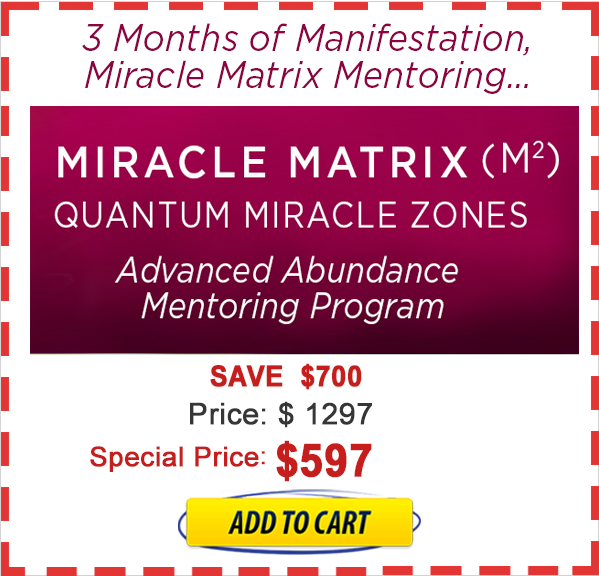 ---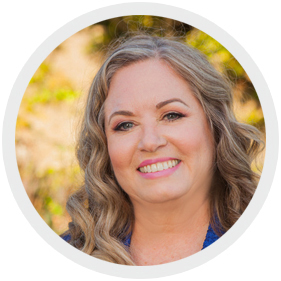 About Mary A Hall
Mary is one of the most powerful intuitive coaches. She not only leads in the fields of abundance, wealth, money and success, she is also a renowned energy healer, assisting with life challenges of all stripes and colors.
She has an uncanny knack for tapping into the level of flow and abundance and adjusting and calabrating the internal energies through coaching and energy work.
Having worked with preeminent individuals; business leaders, health and wellness leaders, advertising and brand companies, doctors, financial advisors and more, she has proven over and over that there is always a point of access to shift one's capacity for balance, harmony, abundance and health.
This is not just some philosophy or rote practice she delivers; this is pure access. Mary helps individuals move the needle on their lives and open the floodgates of possibility. She creates a space of allowing for breakthrough changes in how one feels, looks at, and interacts with relationships, health, money, wealth and abundance, igniting newly formed self love and acceptance. Get ready for your transformation.
---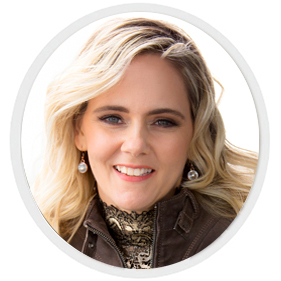 About Veronica Runyon
Veronica is a powerful healer, with an intuitive ability to hone in on core issues, inviting a profound healing experience on all levels – physical, emotional, mental and spiritual.
She is a heart-based coach who guides her clients to a deep exploration and understanding of who they really are at their core; a Divine being of Love, allowing them to blossom in strength, peace and resilience.
She's also masterful at holding a loving space while initiating healing activations and healing energies that profoundly supports all those in her presence.
She strongly believes that there is a Magnificence within each of us, that once discovered and shared with the world, enables us to live a life of ease, joy and abundance.
---